About Us
Our History
King's Florist was established in the Rosedale neighborhood of Austin, TX in 1927. John and Bertha King purchased several lots on Medical Parkway and, with a loan from her parents, they built a family home, detached salesroom and two greenhouses where they would grow flowers, plants, shrubs and even vegetables for their new business.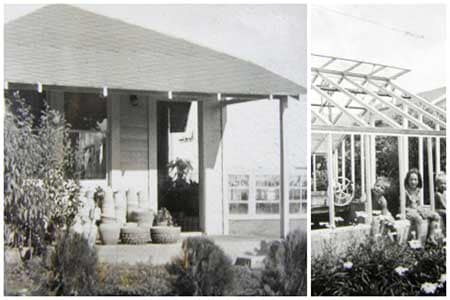 1964 saw big changes for the company: The building received a major renovation and they dropped the "s" on the name. The newly named King Florist was now owned by R.G. and Jo Ann Wierusheske. They shifted focus away from bedding plants to floral designs. The windows of the new shop were of utmost importance to the couple. Every holiday would see a new window painting and display. At Christmas the front windows were filled with red poinsettias earning them the title Poinsettia King.
In 2011, we made our move to 1806 W Koenig Lane, King Florist's final home. The city and floral industry have changed a lot since 1927. What began as a family home and greenhouse has grown into Austin's premier luxury florist. With nearly a hundred years in business, King Florist continually delivers best-in-class service and products to Austin, Georgetown, Buda, Dripping Springs and surrounding areas.
King Florist Of Austin
1806 W Koenig Lane
Austin,TX 78756
Our Purpose
King Florist feels it's primary purpose in the community is to help individuals express their emotions to one another. The honor and responsibility of conveying such messages is not lost on us. We craft our services and products to provide the most enjoyable experience possible while dealing with some of life's best and worst moments. In an increasingly digitized world, we know real world experiences that include all our physical senses are now more important than ever. This is why, while we may harness technology to our advantage, we feel it paramount to provide individual and personal service to each person we come in contact with.
At King Florist, we believe our clients deserve the absolute best. That is why our focus is first and foremost about service. We believe it's an honor to assist you with the important gifts you send and that these deeply personal moments require nothing less than thoughtful, white-glove service and extraordinary products.
We are committed to cultivating excellence in everything we do, from unique floral designs to luxurious plant and succulent gardens. We source our exclusive products locally and around the globe. Our designs are continually changing throughout the year to keep our collections fresh and seasonal.
Above all, we are honored to foster longstanding relationships with our clients, some of which span generations. Let's start a conversation soon! We look forward to meeting you!

King Florist Group
The King Florist Group is made up of our four companies that serve different niches for the people of Austin. We are a local Austin company with our roots in the central Brentwood neighborhood. We're a full-service florist, open 6 days a week, with gifts ready for pick up or delivery. Feel free to call or stop by.
We are housed in one central Austin location at 1806 W. Koenig Lane.
King Florist: Has been your Austin florist since 1927. We focus on premium flowers and a low, lush style of design to emphasize the beautiful product that we source from all over the world. King Florist delivers to the entire greater Austin area.
Austin Flower Market: Your local source for bulk flowers in Central Texas. Open to the public; no license required.
Austin Succulents: Is our dedicated succulent garden delivery service and bulk succulent retailer for events and DIY projects.
Tiny Bloom: Is a flat rate wrapped flower and succulent delivery service in the central Austin area.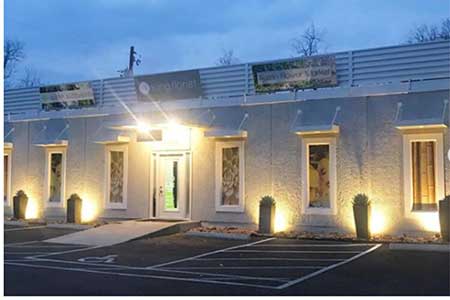 Delivery Policy
DELIVERY OPTIONS
Same-day orders must be placed before 2PM Monday-Friday and before 1PM on Saturday. We deliver from 9AM-6:30PM. Businesses will be delivered before 5PM unless an express delivery package is requested. If your recipient is only available at select times of the day, we highly suggest choosing an express delivery option to guarantee your delivery time. Funeral deliveries will be verified with the funeral home or church and delivered accordingly.
In Store Pick Up: There is no delivery charge for arrangements that are picked up at our studio, King Florist, located at 1806 W Koenig Lane, Austin, TX 78756.
More information is available on our Delivery FAQ & Details page.